Here's what Fake Muscles Look Like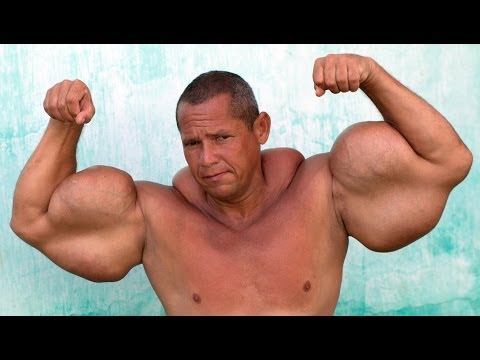 I like muscles on a guy, but bodybuilder kind of muscles scare me. The kind of muscles this guy sports horrify me. What you see below can only be achieved through injecting yourself with oil and alcohol.
Guys, take it from me...embrace what nature gave you, because most girls will run screaming from something that looks this ridiculous. Or laugh at you. One of the two.
)