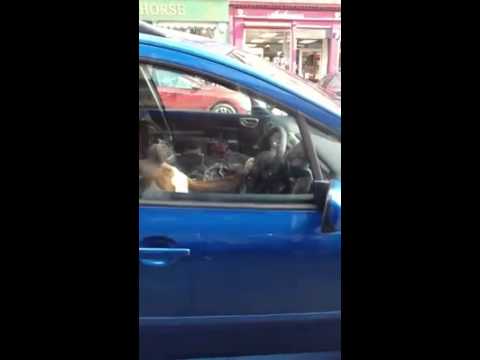 What do you get when you combine an attention-loving dog who also happens to be impatient and intelligent and a period of unsupervised time in your car?
A dog who honks the horn for fifteen minutes straight.
This guy and his wife wanted to go on a quick stroll through some art galleries and left their boxer, Fern, in the car while they traipsed about. Although the husband said he could faintly hear a car horn honking, he thought nothing of it...until he and his wife got back to the car and saw the crowd of people around it.
One of those people obligingly recorded all of this for our entertainment:
(metro.co.uk, Boxer Dog Behind the Wheel is Absolute Hoot, March 11, 2014)