Little Kid One Ups Pro Basketball Player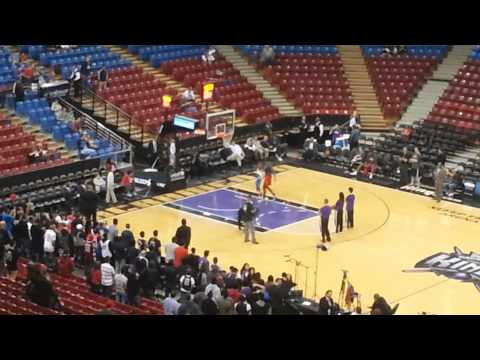 You can see Dwight Howard taking it pretty easy on this kid, but still, someone a third the size of him has a hard time getting any shots in.
At :45 in, the kid suddenly gets a blinding flash of inspiration and totally one-ups Dwight Howard by shooting straight through his legs toward the basket.
You can't see the look on Dwight's face, but you can tell the move surprised him from his body language.