Man Narrowly Escapes Being Hit by Airport Train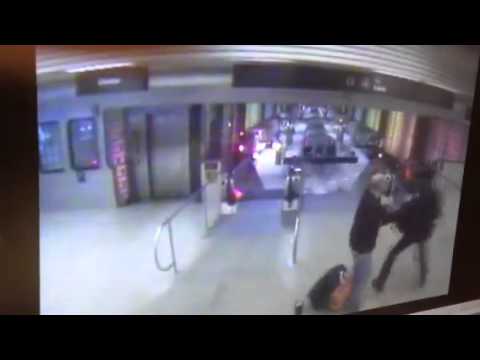 Video surveillance of the commuter train that derailed the other day at the Chicago O'Hare airport shows a guy riding to the top of the escalator the train barreled up just seconds before the crash.
After cheating death like that, you should never expect to win the lottery. You already used all your extra luck in life.